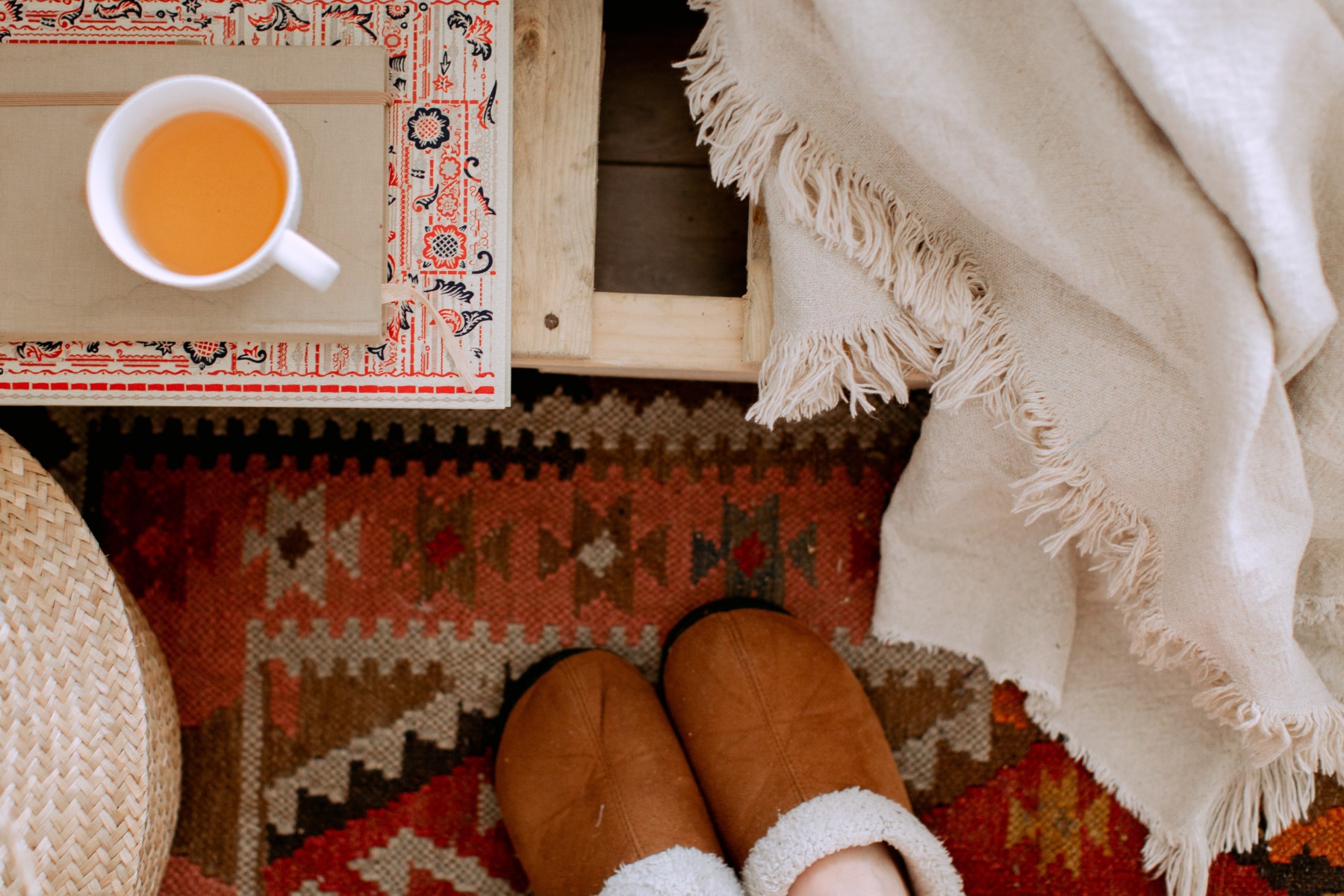 When you're considering adding an area rug to your living room, a statement piece to your entryway or dining room, or an eye-catching runner rug to your hallway, it can seem like you're making the right choice when it comes to modern commercially manufactured carpets. However, their coarse, synthetic fibers and stiff adhesive backing coupled with trendy or lackluster contemporary designs can feel uninspired. If you would like to integrate unique, culture-rich art into your interior design, rehoming a vintage piece may be a perfect solution. Let's explore six reasons why you should choose a vintage or antique rug over a brand-new one when decorating your home.
1. Curated and Selected by Experts
Rugs and carpets represent one of the world's oldest art forms, and their historical study, preservation, and simple enjoyment have justifiably garnered a diverse and passionate community of academics, artists, and enthusiasts. Experts, thus, have an intimate understanding of the indicators of dedicated craftsmanship, quality materials, and quality weaving.
Handmade antique rugs also have a unique vocabulary (e.g. Oushak, overdyed, Kilim rugs, and Berber) associated with them, allowing experts and those looking to purchase a better understanding of the intricacies in design, color, and technique.
2. Sustainability and Environmental Consciousness
It's always important to keep in mind what materials and products may be harmful to the environment when you're shopping. The US EPA estimates that textile waste—discarded clothing, bedding, carpets, and similar products—occupies nearly 5% of all landfill space. It can take over 200 years for textiles to decompose, and all throughout the process they generate methane gas, and leach toxic chemicals and dyes into our water and soil.
Shopping antique and vintage is inherently more environmentally friendly than purchasing your items brand-new, as you are reducing the amount of additional new products in circulation, as well as reducing overall demand for environmentally harmful mass-produced items. Vintage rugs and antique rugs also have a smaller carbon footprint thanks to the natural materials that went into their composition.
3. Natural Animal Fibers
Natural fibers, such as those found in wool rugs made in Morocco or Turkey, can far outlive the use of modern commercially produced rugs, typically made from a blend of synthetic fibers, with very small amounts of natural fibers. Those modern rugs that do include natural wool are often woven with low-quality wool that tends to shed fibers and wear much more quickly. Natural fibers are, overall, more durable than their synthetic counterparts, and when used, result in a finished carpet that will have a longer life, and allow more use. Carpets made from high quality wool feel luxurious underfoot, and better insulate from the ground's chill in cool months.
Environmentally, natural fibers are far healthier, and generate much less pollution in the creation and acquisition of materials than would be observed for modern synthetic carpeting materials like polyester, acrylic, or nylon.
4. Natural Colors and Dyes
The utilization of natural dyes for color in vintage and antique rugs has a number of beneficial consequences, both environmentally and aesthetically. Natural dyes show richer colors, and have a larger capacity for nuance, with more subtlety in natural tonal shifts than is possible with synthetic dyes. A unique colorization known as abrash—from the Arabic word for "mottled," and commonly seen in Turkish rugs—is the result of natural differences in handmade dye batches, and cannot be achieved using contemporary dying methods.
5. Historical and Cultural Time Capsule
A truly wonderful thing about vintage and antique rugs is that each rug tells a story. Some rugs illustrate history themselves, such as the pictorial rugs of Kashan and Kerman illustrate the fashion, lifestyles, and customs of 19th century Persia. Culturally significant symbols, medallions, motifs, and other fascinating imagery are often incorporated in the design of a rug. For example, Chinese weavings often showcase many positive symbols, such as elegantly stylized dragons, bats, and lotus blossoms. A vintage rug even creates a story as it exists, as a time-spanning bond is developed over the generations that the rug has been cared for and protected, passed from each new owner through the years.
6. Unique Piece of Handmade Art
A final reason to choose a vintage or antique rug over a brand new one, is that each vintage or antique rug is an extraordinary piece of art: an intricately designed and colored canvas, made alive through the hands of the artist, with delicate weaving or through many thousands of individual knots, at least 100 per square inch. You can't find art in mass produced new rugs. Rugs and carpets represent one of the oldest art forms in human history, and having a vintage or antique rug in your own home allows you to engage with and appreciate this artistic history every day.
Looking for a vintage rug? Matt Camron Rugs has an extensive, and expertly curated collection of high quality, vintage handmade rugs from all over the world!
Sources:
https://www.christies.com/features/Rugs-and-Carpets-Why-it-pays-to-go-vintage-7701-1.aspx
https://www.paradiseorientalrugs.com/why-oriental-rugs-are-sustainable-floor-covering
https://www.kilim.com/kilim-wiki/what-is-vintage-overdyed-distressed-rug
https://www.kilim.com/kilim-wiki/whatskilim
https://nazmiyalantiquerugs.com/berber-carpets-rugs/
You cart is empty. Shop now