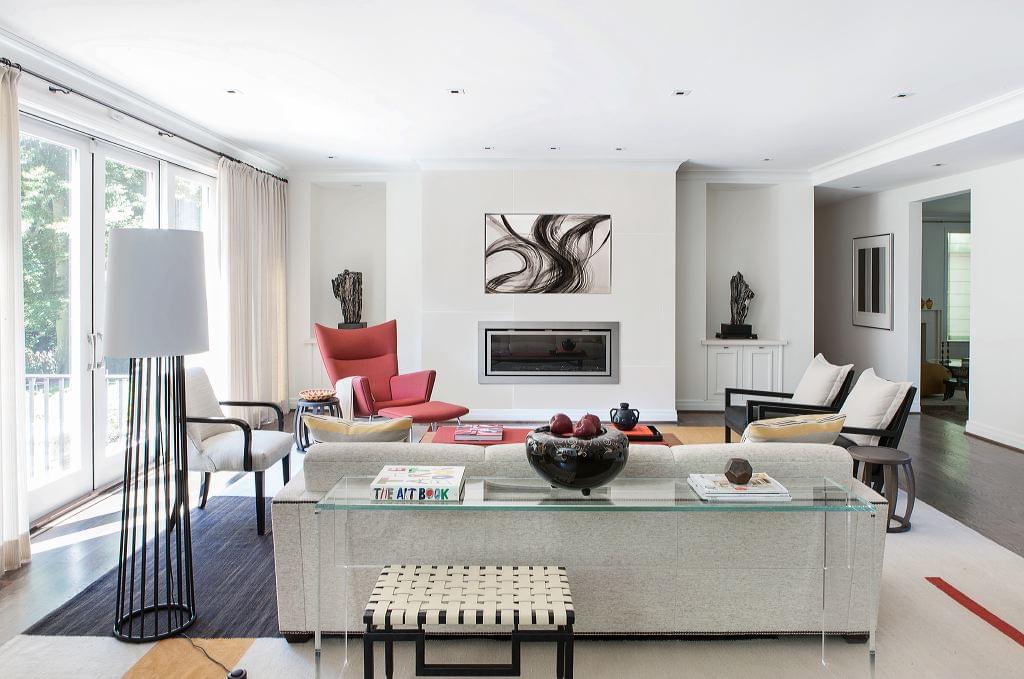 Company
Matt Camron Rugs offers a distinctive collection of antique rugs, antique-inspired rugs, hand-woven modern rugs, flatweaves, and custom designs. With offices in Houston, Dallas, and Washington D.C., our team works with interior designers and discerning homeowners from around the world. Expertly layered, sophisticated, and delightfully unexpected, Matt Camron rugs are hand-woven masterpieces that push the boundary of traditional rug-making to achieve the elusive union of luxury, sustainability, and style.
In dedicated weaving workshops across the globe, our artisans are preserving the tradition of handmade carpets, exploring texture and tone to realize the complex color variations that serve as the hallmark of the Matt Camron collection. Shades of wool, silk, and cotton are woven together to create antique reproductions and one-of-a-kind contemporary designs.
Our thoughtful commitment to responsible production paired with unparalleled customer service has positioned Matt Camron Rugs to partner with notable clients such as President Barack Obama and The Ritz-Carlton. Our designs can be found within private residences and boutique hospitality environments around the world and on the pages of Architectural Digest, Elle Decor, Veranda, Milieu and more.
Founders
MATT ESFAHANI, Founder and CEO
Matt Camron Rugs was founded by Matt Esfahani in 1980. After graduating from Auburn University with a degree in electrical engineering, Matt quickly built a respected reputation as one of the nation's premier dealers of rare and collectible antique carpets. He later applied his engineering expertise to the development and production of his own luxury rug collection and has been recognized as a leader in the industry ever since.
A longstanding member of the International Society of Appraisers, Matt regularly lectures on the history of antique rugs and is a frequent contributor to home design publications such as Veranda, Milieu and Southern Accents. Matt was one of founding benefactors of the Museum of Fine Arts, Houston and remains involved in a range of arts and cultural organizations in the Houston area.
SARAH ESFAHANI TRINGHESE, Creative Director
Sarah Esfahani Tringhese joined Matt Camron as Creative Director in 2009. She holds a B.A. in Business and Art History from Tulane University and worked as a consultant for Price Waterhouse Coopers in Los Angeles prior to her tenure at Matt Camron. Known for her impeccable taste, Sarah works closely with designers and individuals to select, source, and fabricate rugs for residential and commercial spaces. Designers consider Sarah an extension of their teams and regularly lean on her aesthetic instincts and ability to manage large-scale, multi-room plans and budgets. When she's not in the showroom, Sarah enjoys spending time with her husband and two children, and volunteering for the Museum of Fine Arts, Houston.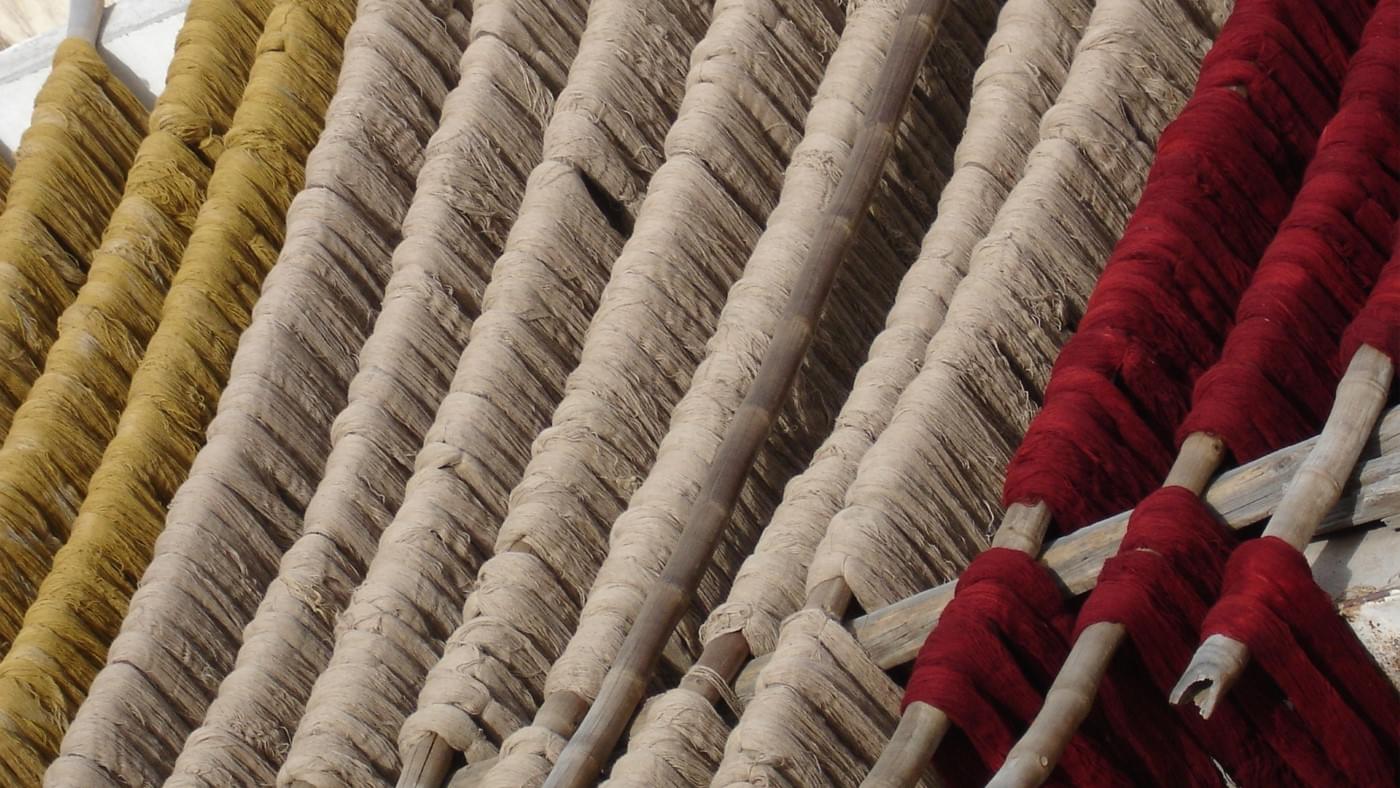 Craftmanship
All rugs are created by hand in Matt Camron operated workshops around the world, each with its own weaving speciality. To ensure ethical production of the rugs and lasting relationships with the artisans who make them, owner Matt Esfahani and his production team visit the locations regularly.
As a result of the AfghanMade Project, which you can learn more about in A Promise on Production, Matt Camron employs a network of small workshops and thousands of home-weavers, most of them women, in Afghanistan. Additionally, Matt Camron operates large-scale, dedicated workshops in Egypt and Nepal.
In each workshop, Matt Camron maintains its commitment to preserving the tradition of handmade carpets. To this end, each rug relies on the skills of its many artisans. The company uses only wool and silk (most of which is locally sourced) that is hand-dyed, hand-spun, hand-washed and hand-finished.
Matt Camron weavers then employ the same methods that have been used by master artisans for centuries. They are skilled in over 10 weaving techniques, from Oushak knots to tight Persian knots, contributing to Matt Camron's diverse and exciting inventory. Each stage requires the utmost attention to in order to create textiles with an authentic and luxurious look and feel.
A Promise on Production
Matt Camron cares about the weavers who sit behind its looms, and the company stands firmly against poor and restrictive working conditions.
A vast majority of weavers in Afghanistan, Nepal and Egypt are women whose careers support entire families. Matt Camron provides looms that can be used inside the home so working mothers can tend to their familial obligations and professional lives at the same time. By allowing weavers to work at home, Matt Camron hopes to foster the financial independence of its artists.
Matt Camron is also committed to weavers' professional growth. Daily guidance and continuing education are offered by Matt Camron supervisors in each field, so artists can learn advanced techniques that will provide them with a competitive edge.
In 2009, Matt Camron embarked on a multi-year partnership with the U.S. Department of Defense to help a war-torn Afghanistan reclaim its reputation as the luxury carpet capital of the world. The initiative created around 8,500 new jobs for women, and resulted in Matt Camron's premiere AfghanMade Collection — a reimagining of classic rug designs with a modern twist. View the Afghan Made Collection.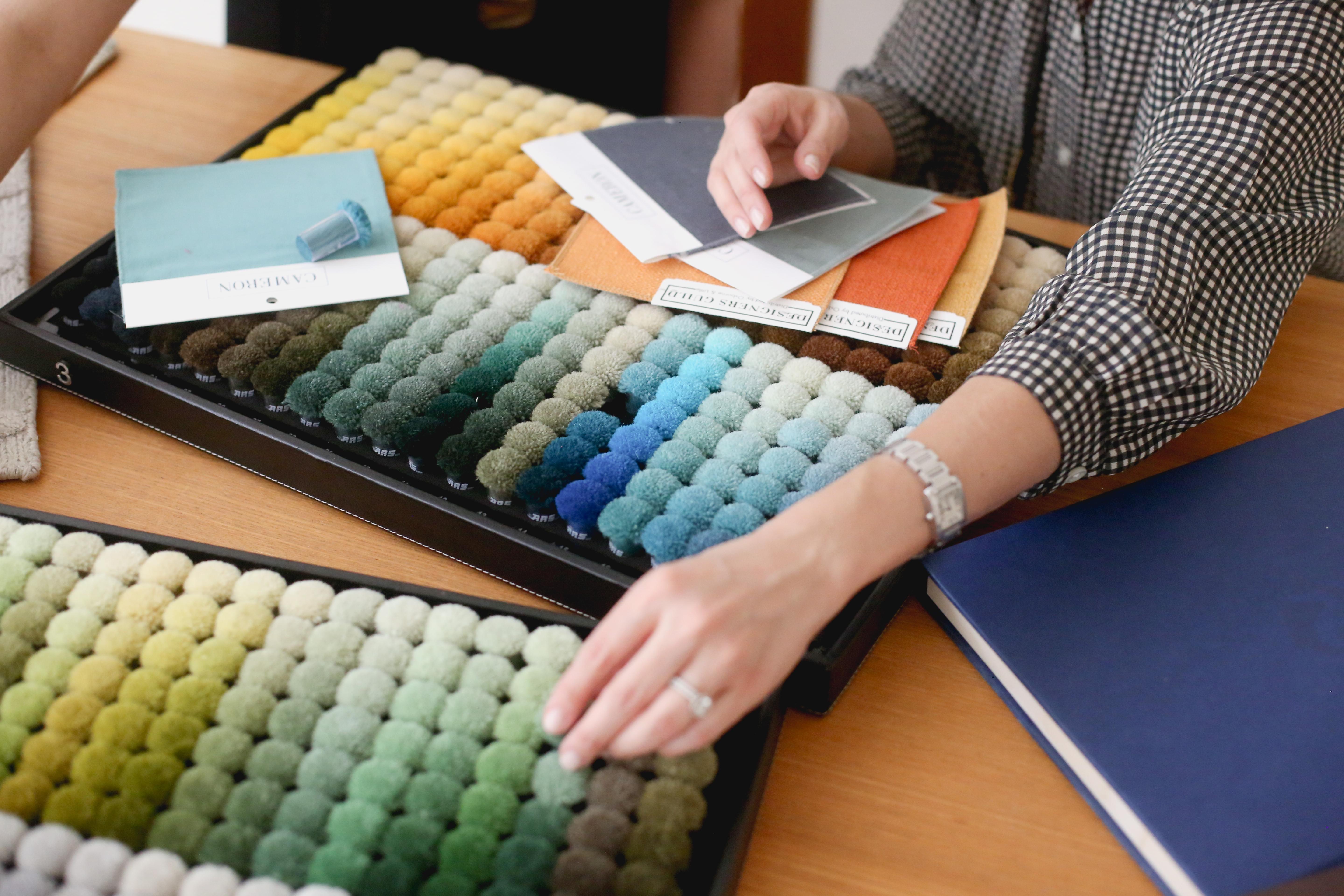 Custom Capabilities
Our team is uniquely equipped to create custom rugs that reflect your vision. Whether the client is adapting an existing design, creating a completely new motif, or seeking guidance about rug types, we work tirelessly to execute custom commissions that effortlessly complement the tone and style of the client's space.
The custom design process begins with an initial creative meeting with a Matt Camron master designer. The focus of the creative meeting is the client's vision for the room and the rug itself. The Matt Camron team then generates a digital rendering based on the client's design specifications, desired aesthetic, dimensions, and referenced photos. Once the rendering is approved by the client, Matt Camron then sends the design to dedicated workshops in Afghanistan, Egypt, or Nepal. Within weeks, weavers will send a strike-off back to the Matt Camron offices for review. Once the strike is approved by the client and the Matt Camron team, production begins.
The Matt Camron team works on residential and commercial projects of all sizes, from one-off custom commissions to multi-room, multi-building plans. We have successfully fabricated area rugs as large as 24 x 36 feet and have the capability to design and fabricate multiple matching or coordinating rugs; no commission is too large. Our team's depth of knowledge and weaving expertise—combined with competitive lead times and unparalleled access to high quality materials, thread colors, and weaving styles—ensures we realize a rug that meets and exceeds our clients' visions. Projects are not considered complete until the client is thoroughly satisfied with the result.
Ready to design a custom rug?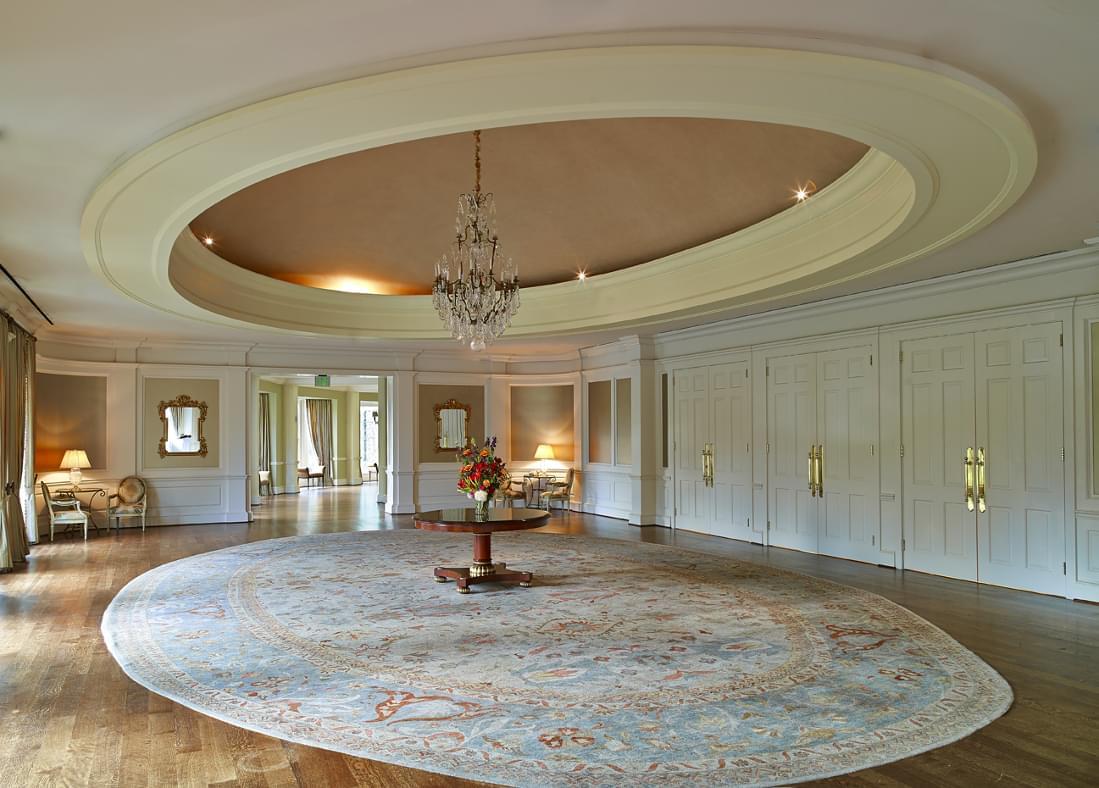 Commercial Projects
Matt Camron works with firms, corporations, private clubs, restaurants, retailers, and organizations to place high quality, beautiful rugs in commercial spaces. Our sourcing and reproduction expertise position us to select one-of-a-kind rugs that complement the look and feel of any space, while also reflecting a group's values and image.
Matt Camron rug designs can be found at the St. Regis in Aspen, the Ritz Carlton's penthouse in Chicago, La Barca Blu Hotel in Switzerland, Soho House locations throughout the U.S., and the Petroleum and the River Oaks Country Clubs in Houston.
Led by Sarah Tringhese, the Matt Camron team readily works with commercial clients to create custom rugs and no size is too large; the team has successfully fabricated rugs as large as 24 x 36 feet and regularly manages plans and budgets for large-scale, multi-room projects.
For commercial inquiries, please contact houston@mattcamron.com.
You cart is empty. Shop now