Often when people hear the word "rug" they quickly conjure up the mental image of an expansive textile covering the majority of a floor. Runners, however, are another exceptional way to bring an elegant and/or striking ambience into your space.
We encourage our clients to remember that runners can be used in places many people overlook, like in a kitchen galley or in another pass-through. Take some inspiration from the following runners styled in wonderful ways, and then peruse our fine selection of runners at Matt Camron.
Don't be afraid to put a piece like this gorgeous Caucasian runner seen on Apartment Therapy through the entirety of a kitchen gallery. It creates softness and grounds the rest of the design.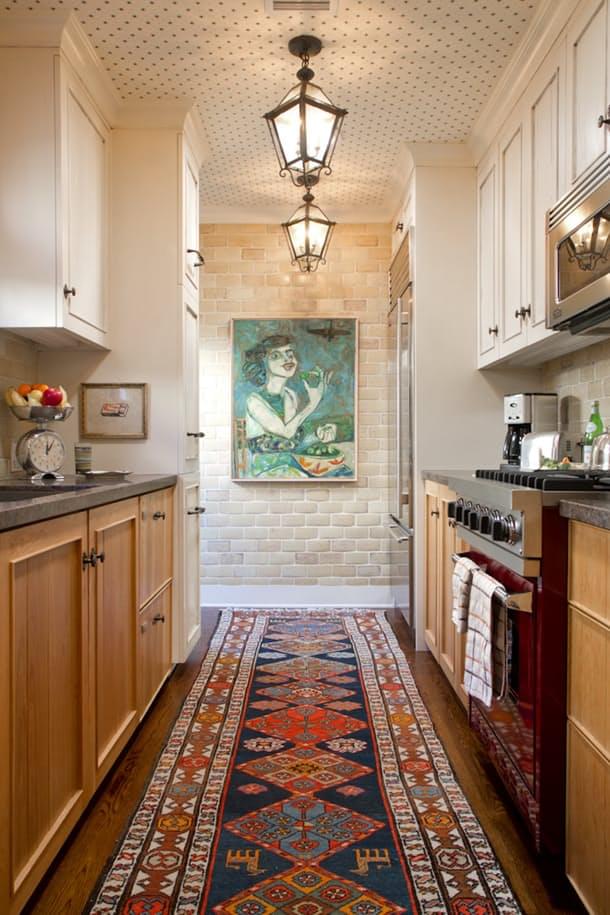 Add contrast on a dark floor with a richly pigmented oriental rug — antique or reproduction — like the one seen on Apartment Therapy.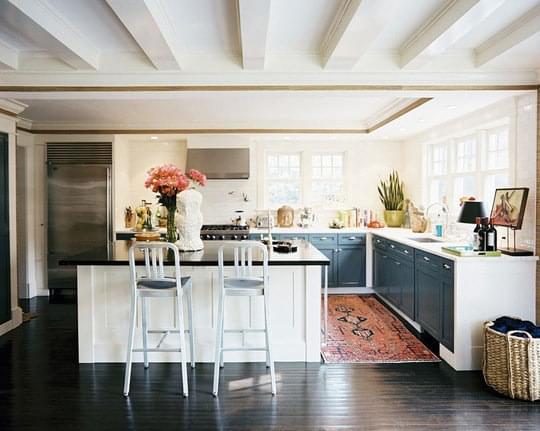 We are drawn to this kitchen for its bright walls and soft, slightly worn antique rug centered across the front of the large range.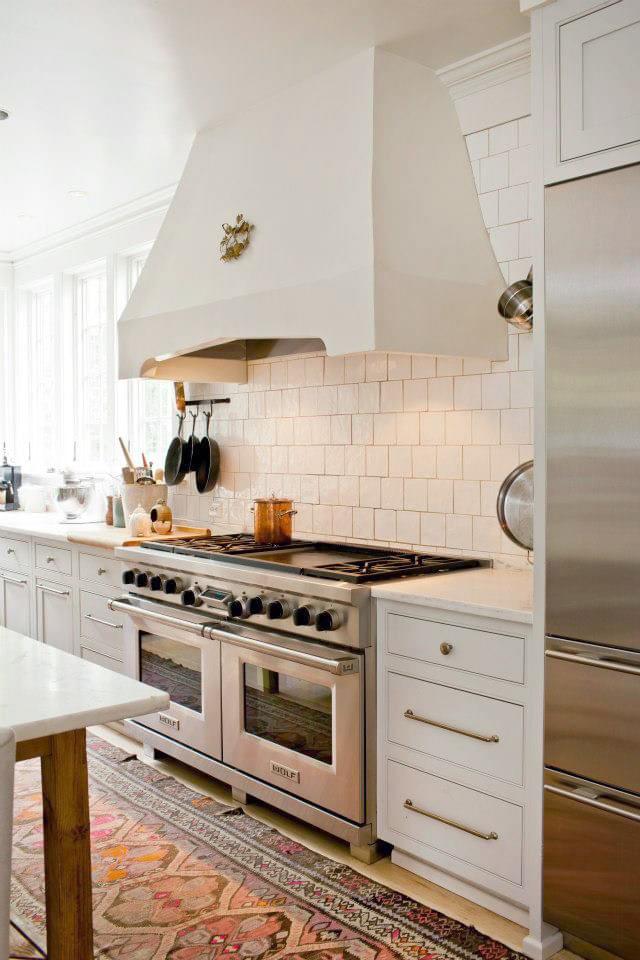 You don't always have to concern yourself with placing rugs too close to one another; take it from this photograph of several antique Heriz runners all in eye's view.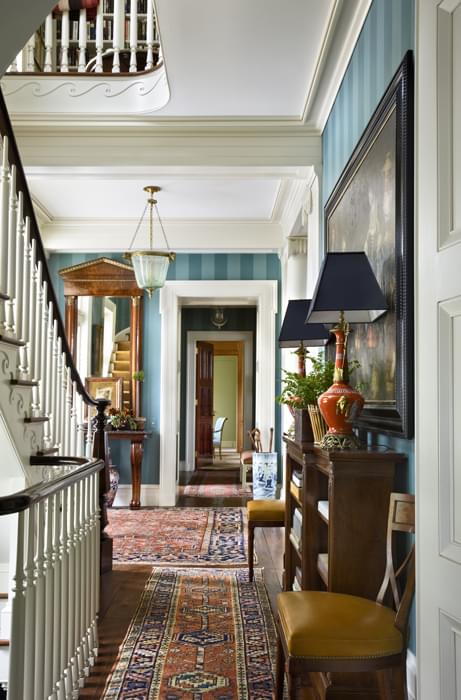 Finally, think creatively and create a stunning vignette anywhere in your home framed by the right furniture and art like the distressed rug pictured here.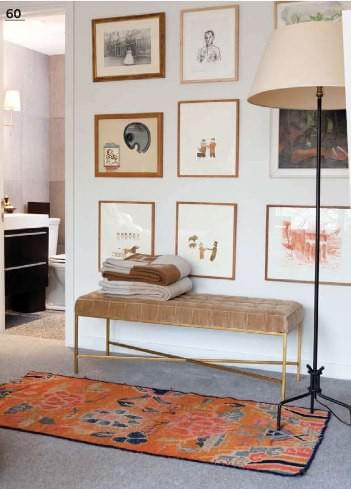 You cart is empty. Shop now