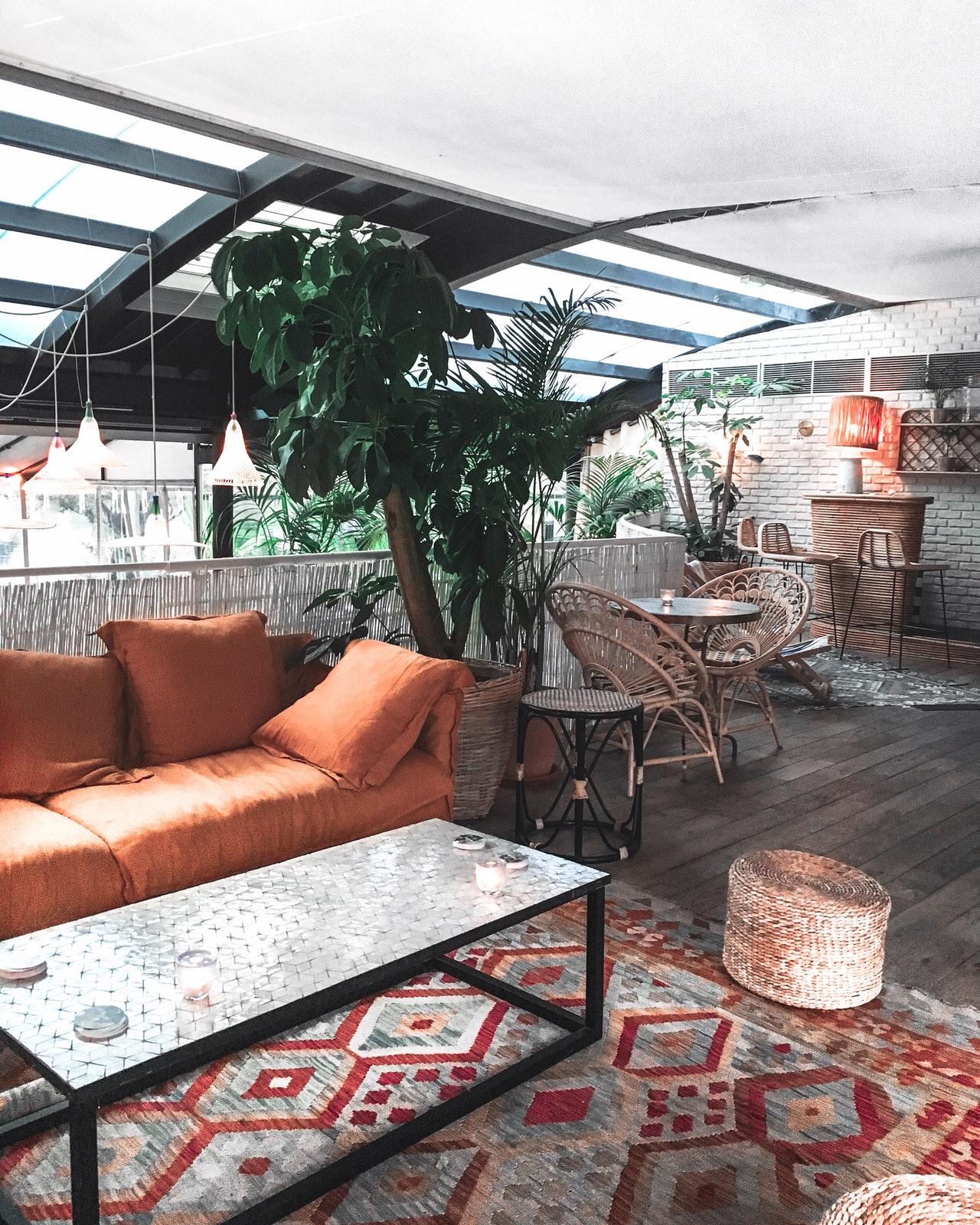 Modern aesthetic trends are continually changing, and consumers are continually adapting to integrating new ideas, new artistry, and new creative outlets into their own personal expressions. Oftentimes, trends arise as an effect of our evolving ideas about the world and one another, so exploring modern trends and why they are appearing can help us connect understandings of how art and culture intersect.
Curious about contemporary rug trends, and why they're trending? Here are five modern trends in rugs and carpets, as well as some direction on how to easily incorporate them into your home's current decor.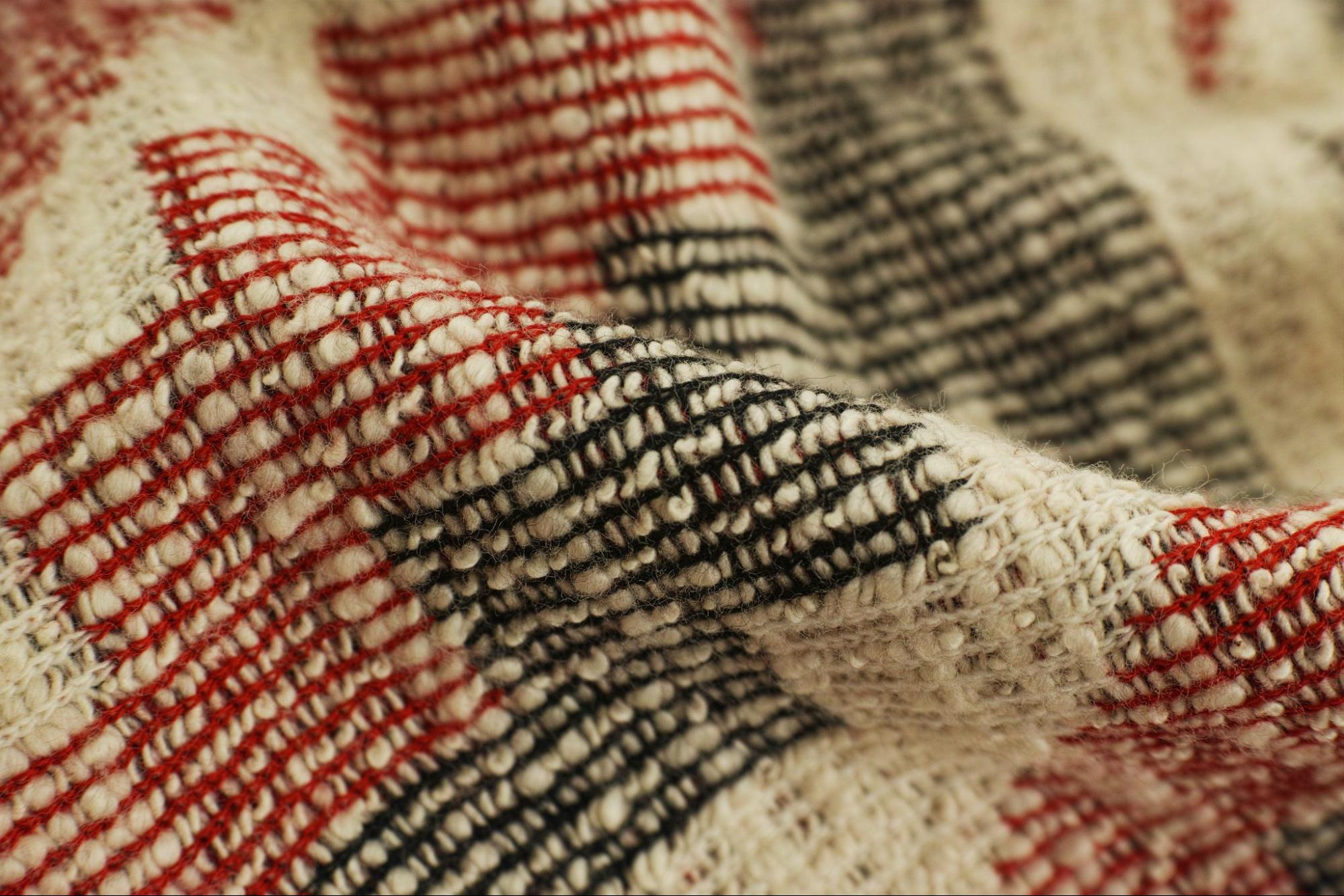 1. Natural Fibers
Construction of rugs with natural fibers such as wool, cotton, and silk has historically been associated with high quality rugs — especially Oriental rugs such as Kilims or Oushak rugs. These natural fibers produce a highly sought after soft, luxurious feel unlike any synthetic recreation. Plant-derived natural fibers make wonderful floor coverings as well, and rugs made from fibers such as jute, sisal, and hemp are becoming increasingly popular. Jute, sisal, and hemp rugs demonstrate an incredible natural strength and durability, and can be utilized in indoor spaces as well as outdoor spaces.
2. Layering
It's not uncommon to fall in love with a particular rug's colors, motifs, or structure — or for a rug to have unique sentimental value — but it can sometimes prove difficult to incorporate these favorite pieces into your home due to small sizes, or other elements that could be potential aesthetic distractions. Strategically layering two or more floor coverings in a space can allow the comfortable presentation of smaller rug pieces, or supplement a bold pattern with a neutral backdrop. There are no rules when it comes to making this method work for your home, but keep in mind that flat weave rugs may be better suited for layering, as they reduce the chances of any uneven bulkiness along your floor.
3. Bold Patterned Area Rugs
Large, room-spanning area rugs are a staple of interior decoration that can be seen across many cultures and countries. Historically, such large rugs were most popular with geometric, abstract designs in cool tones. Oriental rugs gained popularity during this period, with their striking, saturated colors and artfully incised motifs. In more contemporary rug designs, however, minimalist patterns made in bold, bright colors or subtle, organized hues are becoming increasingly popular.
Incorporating a new large rug into your existing home decor can seem like a complicated puzzle. If you're hoping to bring a bold pattern or a splash of color into your living room, entryway, or other space in your home, consider utilizing a layering technique in order to fit your new piece with those you already have— don't be afraid to mix patterns or textures!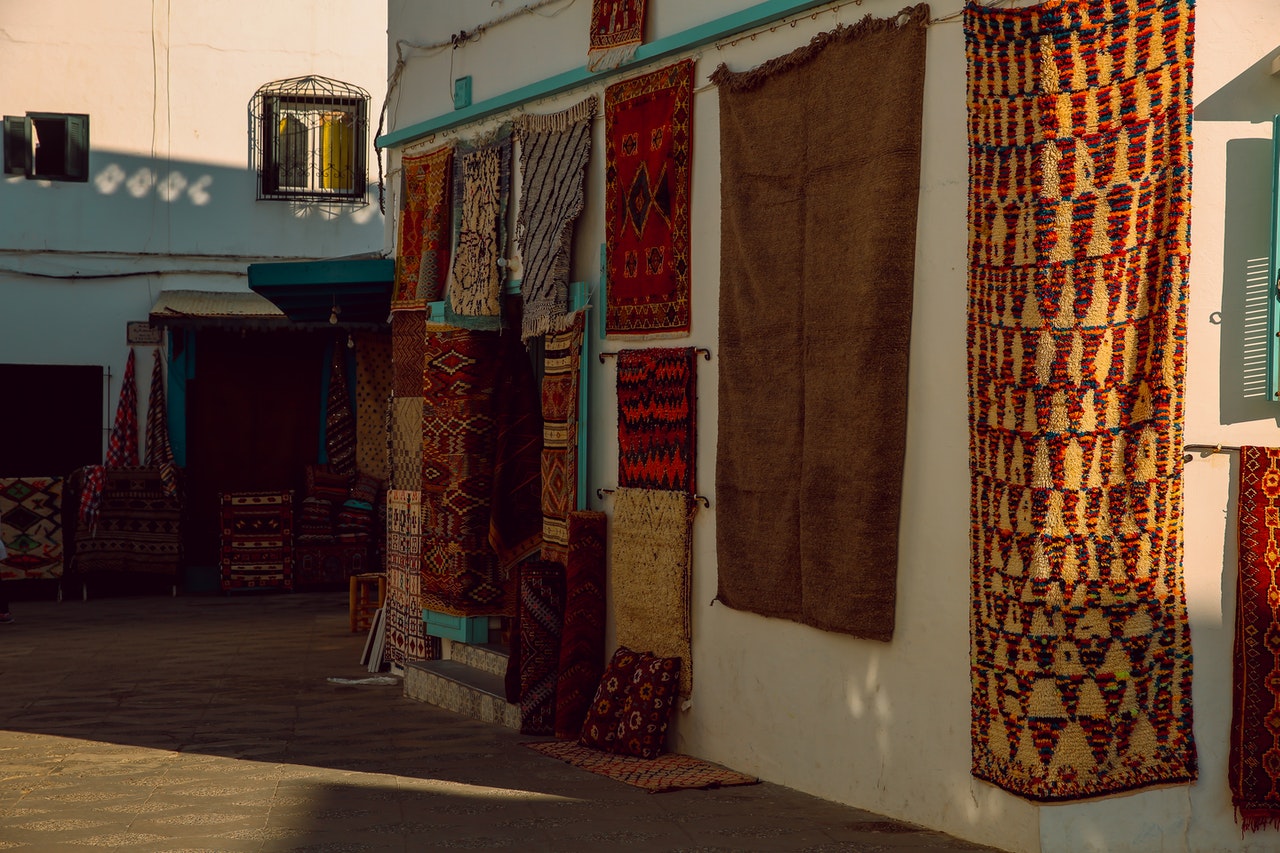 4. Handmade Rugs
Throughout history, handmade rugs have been artistically admired and are able to consistently be given high monetary values due to the amount of time, study, and artistic mastery required to produce a high quality finished product. With the modern prevalence of cheap, machine-made rugs, demand for handmade rugs declined. The livelihoods of weavers and other textile workers were, of course, threatened by an influx in the market of a cheaper and more accessible rug option, but the resulting reduction in artisans and teachers in carpet weaving — as well as a reduction in handmade rugs themselves — renders a genuine handmade rug all the more valuable.
Each handmade or handwoven rug is completely unique, and carries with it the story of its creator — the cumulation of their artistic journey to that point, and their dedication to their craft. Handmade rugs can be displayed in the home in a number of ways, and it is common for vintage pieces not to be used as floor coverings at all, and instead hung on a wall as a tapestry.
5. Rugs with Unique Borders
Area rugs, runners, and other types of carpets are generally constructed using clean and uniform lines, with common shapes including rectangles, ovals, circles, chevrons, and squares and other geometric patterns. However, as rugmakers continue to find inspiration in our changing world, many modern designs can be seen to break such expectations for carpets, and utilize a border whose shape is dictated by the imagery present in the piece. Rugs made using such techniques are often bold and expressive, and can lend a sense of whimsy to your decorated spaces.
Interested in incorporating a unique rug into your home decor? Browse various collections at Matt Camron Rugs and Tapestries to find the high quality piece that's right for you!
You cart is empty. Shop now