A kilim is a type of flatweave rug woven in wool that likely originated in Anatolia, otherwise known as present day Turkey. Kilims are thin pileless rugs; the tight weave used to create a kilim results in an extremely flat surface in comparison to other types of rugs. Weavers sometimes use a beating comb to compress the interlacing horizontal warps and vertical wefts against one another.
Kilims stand in a class of their own, as they're found across the globe. There are Moroccan kilims, Turkish kilims, Persian kilims, Bessaribian kilims and more. Modern kilims are extremely prominent in contemporary Western interior design because of their ability to withstand high foot-traffic, yet they were first introduced as a distinct style of rug as long ago as the fourth or fifth century CE.
In ancient times, kilims were multifunctional, durable pieces of fabric that were used as dust coverings, to seat guests, as saddle bags, and to store or shelter goods. Though initially considered a cheaper alternative to a pile rug, kilims became extremely popular once rug collectors began to value natural and rugged nomadic weaving styles around XX.
While motifs vary depending on where the kilim was woven, common ancient motifs that came from nomadic kilim weavers include symbols of motherhood, fertility, protection of families, good luck and more. Once tribes became more settled, overt tribal symbols fell out of favor.
Included Styles
The word Kilim is of Turkish origin and denotes a pile-less textile or carpet produced using a flat-weaving technique. The difference between a Kilim area rug and a carpet or a pile rug is that whereas the design visible on the Kilim is made by interweaving the variously colored wefts and warps, thus creating what is known as a flatweave, in a pile rug individual short strands of different color, usually of wool, are knotted onto the warps and held together by pressing the wefts tightly against each other.
Long before Kilims became decorative items in modern homes, they were used by tribal communities , who created them for practical purposes such as floor coverings, hangings to protect from weather or for storage of grains and other daily essentials. Lightweight and easy to transport, the Kilim was an ideal and essential part of the lives of nomadic people. Today's Kilims still incorporate many old tribal symbols, and are hand-woven in the traditional styles of ancient nomadic people.
(Other spelling: Gilim)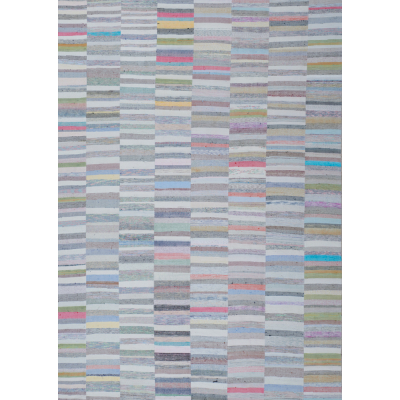 24099HM
10' 0'' x 13' 11''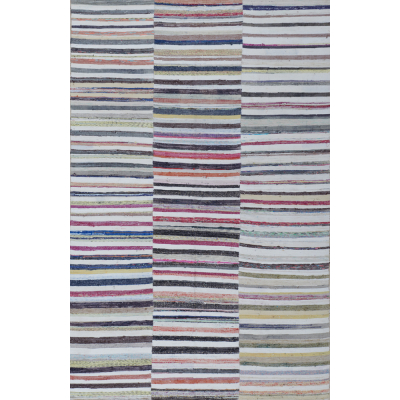 24098HM
7' 1'' x 10' 10''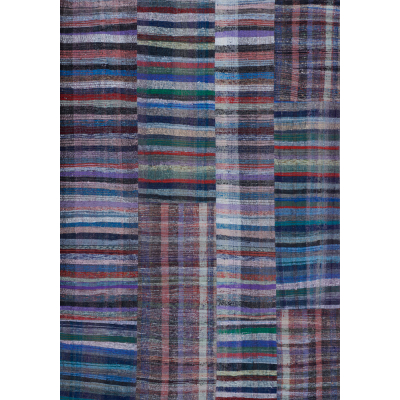 24094HM
9' 7'' x 13' 10''
You cart is empty. Shop now