Persian rugs were born from the ancient Persian empire, where handweaving was a highly respected art form. Greater Persia encompassed regions belonging to the Caucasus, West Asia, Central Asia and South Asia. Today, it's most closely associated with Iran. The oldest known carpet from the world is a Persian rug dating back to the 5th century BC. From the outset, Persian rugs were considered extremely luxurious owing to the craftsmanship required to make them and are referenced in Greek texts published as early as 500 BC.
Because of the geographical differences of the region and isolation imposed by them, different styles of Persian rugs emerged from different areas which all developed specific motifs. Historians decipher what regions antique Persian rugs are from based on what symbols appear in the design.
Broadly speaking, there are two types of hand-knotted Persian rugs: city rugs and tribal or nomadic rugs. City rugs are Persian rugs woven in organized workshops where weavers follow a paper blueprint of a design. In tribal or nomadic rugs, the designer and the weaver are the same person. Thus, the weaver creates a Persian rug based off of an image in his or her mind. The result is a design that's more fluid and loose. Nomadic rugs are generally woven within a home or tent rather than a large scale organized workshop like those found in urban locations. City Persian rugs have a cotton or silk foundation versus the wool foundation of a nomadic Persian rug. Both are equally collectible.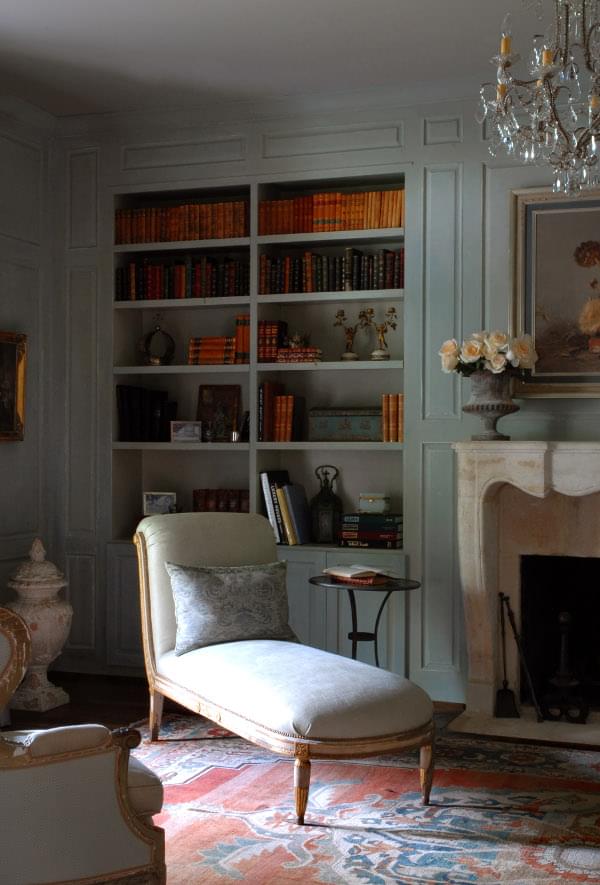 Persian rugs hailing from city centers like Esfahan are floral and intricate, sometimes using no less than 15 colors in a single rug. Those coming from remote rural villages are more symmetrical in design. Antique Gabbehs are simple with a very high pile, which pairs rather seamlessly with today's modern interiors though they are over 100-years-old. A combination of geometry, symmetry, patterns and symbols can be decoded for meaning. For example, the appearance of a peony in a Persian rug represents power while a pomegranate suggests fertility.
Heriz rugs, otherwise known as Serapis, are some of the most famous rugs from Iran. These persian rugs come from a the major rug-weaving center of Heriz and often have oversized geometric medallions.
Types of Persian rugs include Bakhtiari, Bijar, Eshfahan, Farahan, Gabbeh, Heriz/Serapi, Kashan/Mohtasham, Kerman, Khorassan/Mashad, Persian Kilims, Malayer, Sarouk, Senneh, Sultanabad/Mahal and Tabriz. To read more about the different types of Persian rugs, click here.
You cart is empty. Shop now