Designers, decorators and collectors travel the world far and wide to find authentic antique rugs. Antique rugs are recognizable first and foremost for their unique patina. Antique rugs were typically colored with vegetable dye, using as many as 20 different hues on a single rug. Over time, the rug will fade in certain areas, known as abrash coloration, which creates the visual highs and lows that distinguish an antique rug from a new rug.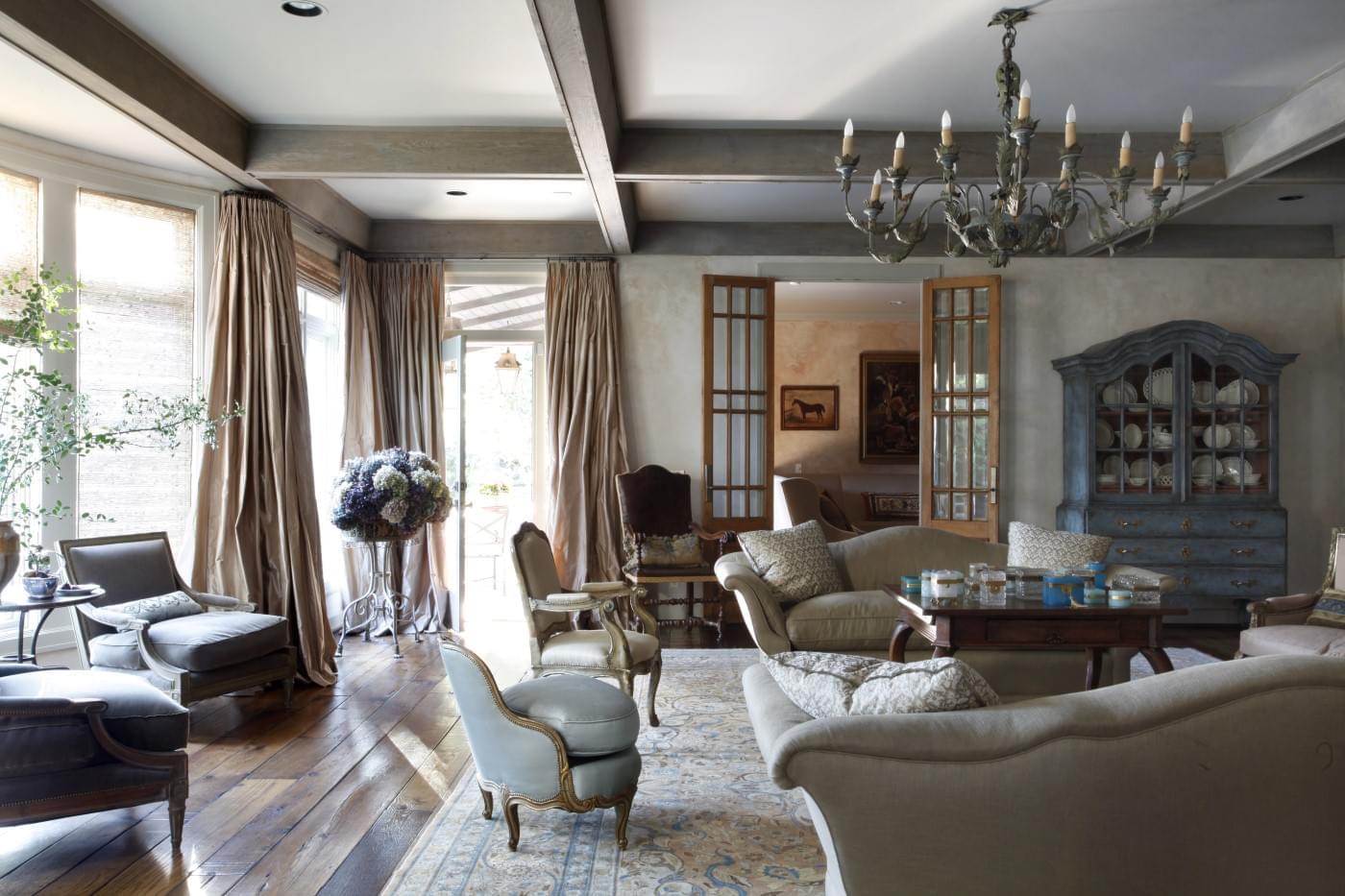 Historians agree that anything over 100-years-old can be classified as a classic antique. Antique rugs, however, can be anywhere from 75-years to 100-years-old. A semi-antique rug is one that's roughly 50- to 74-years-old.
Finally, the term "vintage" is a relatively recent categorization used for something that's neither new nor antique. It would be safe to say a rug that's around 25-years-old, for example, could be considered a vintage rug.
The majority of antique rugs on the market today are antique Persian rugs, which was the epicenter of rug weaving before the industry moved towards India, Pakistan and Romania. However, there are rare handmade rugs that date as far back as the 15th and 16th centuries featuring French motifs and made in Europe.
Matt Camron Rugs finds its antique rugs around the world through relationships with discerning dealers who pass the antique carpets through a series of observations to determine quality and place of origin. Through keep visual examination, antique dealers can deduce whether or not the rug has been through a restoration.
If the perfect

antique rug

for your home or project simply can't be found, Matt Camron's expert designers and master weavers are able to custom create an

antique reproduction

. Some of the most popular and frequently requested styles of

antique rugs

include

antique Persian rugs

and

antique Oriental rugs

. The Matt Camron team will hand dye the wool to achieve color variation, carefully shear the wool, and graph the motif by hand.
View Matt Camron's collection of antique rugs or contact us to talk about your very own antique rug reproduction. You can also continue your own rug education by reading more about antique Persian rugs or antique Oriental rugs