The term Oriental rug is used to describe rugs produced in Asia, or "the Orient." Unbeknownst to many, the term "Oriental rug" is not factually correct, but it has nonetheless cemented itself as frequently used terminology over centuries.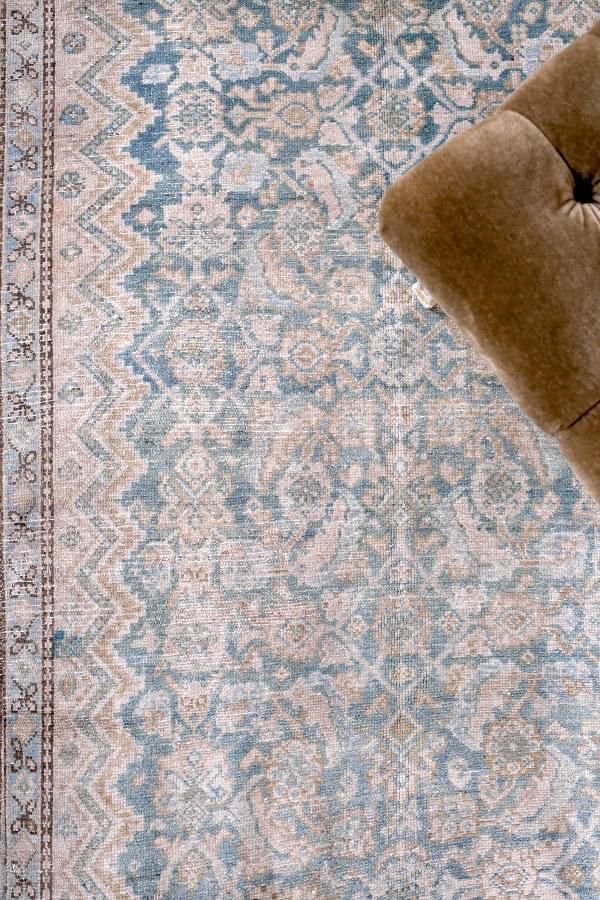 Today, "Oriental" is used as a convenient catch-all for rugs produced in the historic "Rug Belt." This area includes a wide array of cultures and religions, including but not limited to China, Turkey, Tibet, India and Iran. Therefor, what qualifies as an Oriental rug stretches far and wide.
Many people don't realize that when they seek out Oriental rugs, they are looking far beyond what they know to be "Asia." In fact, when searching for an Oriental rug, people are actually looking for Persian, Chinese, Indian, Tibetan, Kurdish, Caucasian, Anatolian, Central Asian or Turkestanian designs. Not included in the Oriental Rug grouping are rugs and carpets made in Europe.
Oriental rugs are made by hand, either pile woven or flat woven. Cotton, silk and wool are the primary materials used in Oriental rugs. Antique Oriental rugs are dyed with vegetal dyes made from plants and animals. Many Oriental rugs show a variable change in color called abrash. The slight inconsistency is due to batches of wool being dyed separately, one at a time.
It's important to note that "Oriental" is sometimes used to describe a particular aesthetic. When applied in this way, it's likely meant to describe Oriental rugs with curvilinear designs — those that are floral in nature. The other major type of rug design is rectilinear, which encompasses geometric patterns. There are hundreds of examples of rectilinear Oriental rugs, as well. Within all patterns of an Oriental rug are meaningful symbols that represent the geographical and cultural region in which they were made. They are highly individualized and representative of their weaver, commissioner (like a royal court), or territory.
The most widely known recognized types of "Oriental rug" is usually Khotan. Antique Khotan rugs and carpets were produced in the oasis town of Eastern Turkestan, today part of the Xinjiang region in Western China. This area has had a steady production of carpets since the 17th century, peaking in the 18th and 19th centuries. Khotan rugs and carpets tend to be geometric with abstract drawings with color palettes of rich colors to soft pastels.
You cart is empty. Shop now