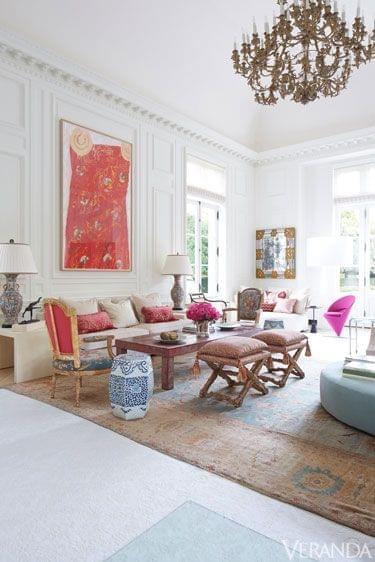 Oushak rugs are of Turkish origin but unique for the extent to which they were influenced by Persian designs. True to Turkish form, they're coarsely woven and often notable for their monumental scale. Color palettes are soft and light in tone, and the medallion motifs are more rectilinear than what you would find in a classic Persian rug. With this singular combination of size, color, and variety of designs, it's no wonder that antique Oushaks are one of the most sought after types of rugs to stage a living room around. Check out some of our favorite Oushak-adorned living rooms in this edition of Living Rooms we Love.
Featured in House Beautiful, we enamored with the combination of Louis XV chairs in an African-inspired ikat print set over an antique oushak rug — from a home in New Orleans. We wouldn't expect anything less eclectic in the Crescent City.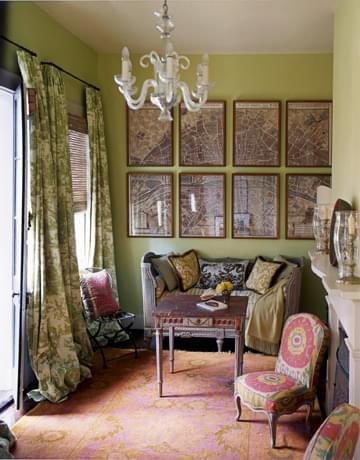 Over at Remodelista, famed designer Kara Mann proves that antique and modern pair effortlessly together with this golden-hued oushak in a Chicago apartment.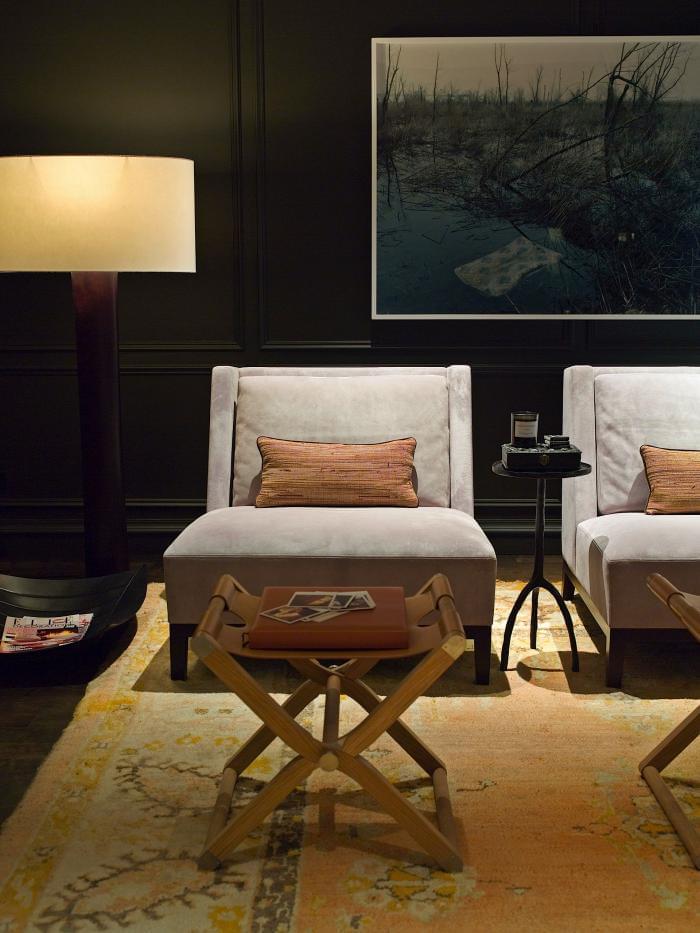 We're proponents of creative layering like the oushak rug seen here over a natural fiber rug in a New York City loft.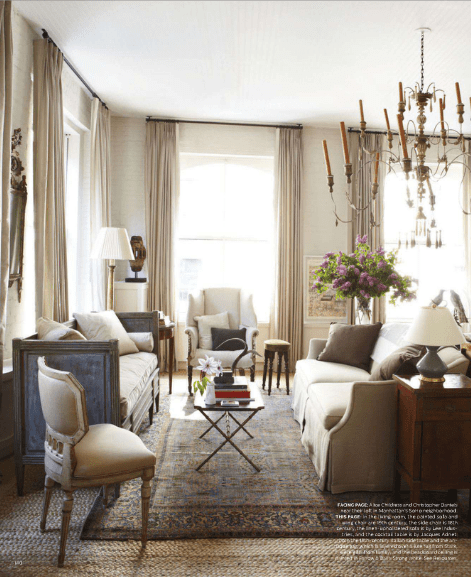 Finally, French architecture sets an enchanting tone for a grand oushak rug that nearly runs the expanse of this living room featured in Veranda.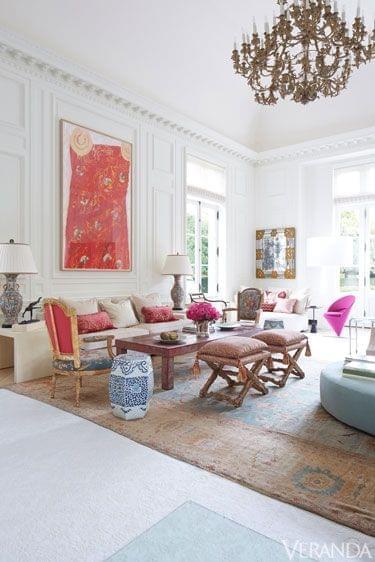 You cart is empty. Shop now