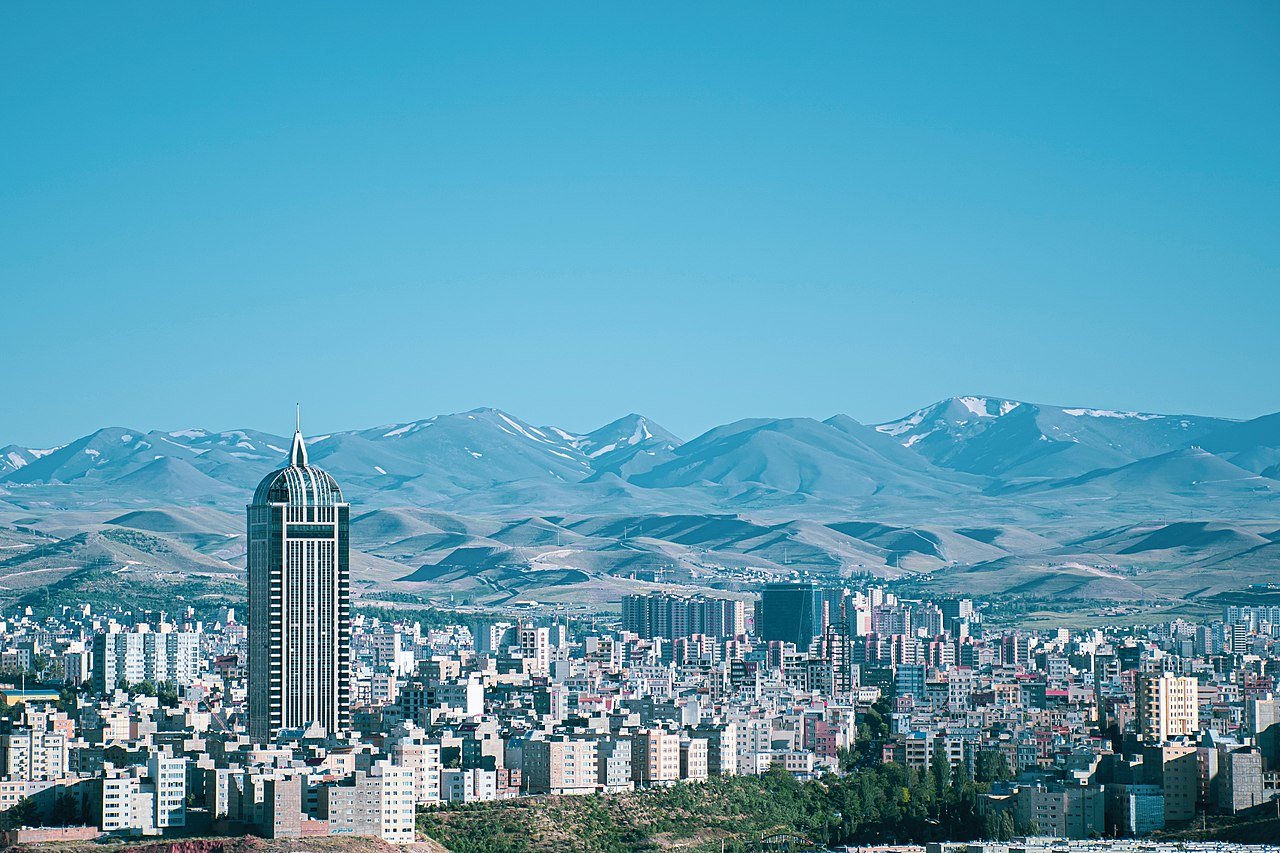 In Iran, in the northwestern province of Azerbaijan, sits the city of Tabriz. This ancient city is widely considered the world center of Persian rug production. With a history dating back thousands of years, Tabriz is a city rich in culture and tradition and its weavers are among the most skilled in the world.
History of Rug Making in Tabriz
Tabriz has been well known for its carpet production since the Safavid period ( 1501-1722 A.D.), but some historians believe that Tabriz carpet weaving may have started as early as 224 A.D. Because of its location close to the Turkish border, Tabriz has played a major role in the trade and development of the decorative arts in Iran throughout history.
The 12th to 16th centuries are considered the high point of rug making in Tabriz, and Tabriz carpets from this period are highly sought after. After this time, the city faced natural disasters, invasions by foreign armies, and famine. Interest in the arts and carpet making waned, but the tradition of fine rug weaving continued to be passed down from generation to generation. In the 19th century, a renaissance took place, and the city's rug makers reemerged as the most respected in the world. Iranian Tabriz rugs from the 19th and 20th centuries are unmatched in beauty and crafted from the highest quality materials, making them some of the most desirable antique rugs among collectors today.
Characteristics of Tabriz Rugs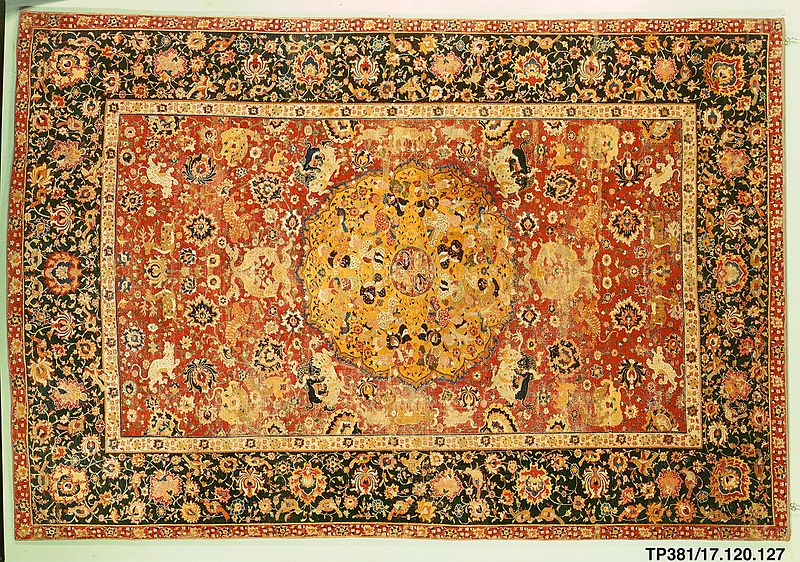 Design and Color
Tabriz carpets can be found in a wide range of designs and colors, so it is hard to describe a "typical" Tabriz design. Designs are often intricate and always finely executed. Common designs include central medallions, allover herati motifs, geometric patterns, floral designs, and figure carpets with images of people, animals, and landscapes. Scenes on Tabriz rugs are often inspired by Oriental poets and ancient books and sometimes include depictions of battle, palaces, or forests.
A wide variety of colors have been used in Tabriz rug dyes throughout the centuries. Tabriz carpets are touted for their balanced use of color. Classic designs often included navy blue, red, and ivory. Today, everything from muted pastel to bright multi-color designs can be found.
Construction
Tabriz Persian rugs are handwoven from fine materials. Foundations are made of cotton, wool, or silk, with wool or silk pile. These rugs have a double weft and are revered for their high knot density. Tabriz rug knot density is referred to as "raj" or the number of knots per 70 mm. The highest quality and rarest Tabriz rug masterpieces can have up to 70 or 80 raj, or about 1 million to 1.3 million knots per square inch (KPSI). Both Persian and Turkish knots are used in Tabriz rug weaving.
Notable Tabriz Weavers
Tabriz has produced a number of high-quality artisans whose Persian carpets are unmatched in both beauty and construction. During the 19th century, influential artists like Kurban Dai and Sheik Safi helped to reawaken the art of rug weaving in Tabriz. But perhaps the most famous Tabriz weaver is Haji Jalili. His rugs are extremely valuable to collectors of vintage Persian rugs today. Other important weavers include Abbas Alabaf, Jabari, and Seyyed Hossein Mir Mossavar Arzhangi.
Tabriz Today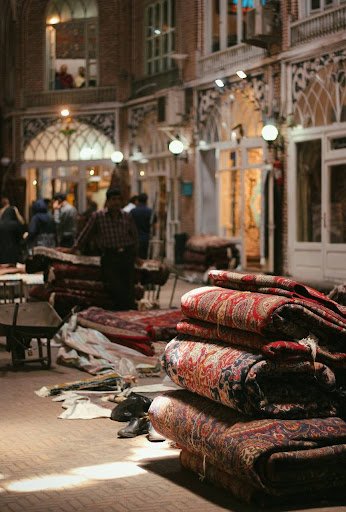 Today, Tabriz is the most populous city in northwestern Iran and the fifth largest city in the entire country. It is considered an important industrial center, and carpet weaving is still vital to the economy. Many of the city's historic sites have been destroyed by war, earthquakes, and floods over the years, but some still remain. Among those is the Historic Bazaar Complex where visitors to its winding hallways can purchase local food and wares, including fine Persian carpets.
Throughout the world, antique Tabriz rugs are some of the most highly sought-after Oriental rugs around. Modern Tabriz weavers continue to export high-quality and unique silk and wool rugs to Asia and the western world. A Tabriz area rug or runner rug looks classically chic in any space and designers love them for their versatility and enduring charm.
For a huge selection of luxury rugs and tapestries, including new and antique Persian Tabriz rugs, visit Matt Camron today.
You cart is empty. Shop now