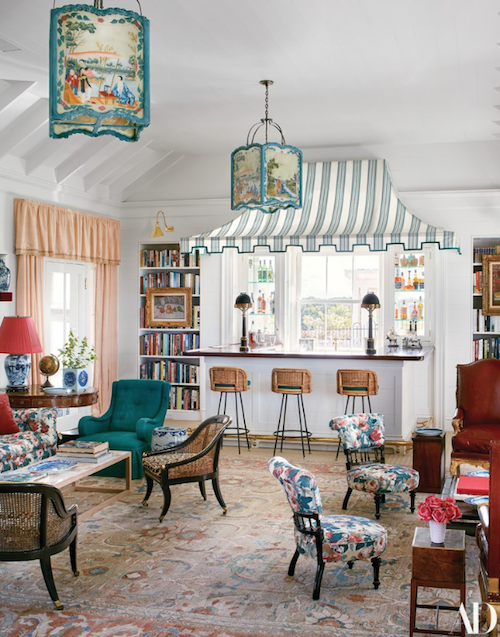 GOURMET MAG RENAISSANCE.
It's been years since we bid adieu to Gourmet Mag, but Epicurious recovered its (never been published) Christmas menu, and it's really good and really, well, gourmet.
A HAVEN OUTSIDE OF HOUSTON.
Have to give a shout-out to Houston's own Bailey McCarthy (owner of luxury linen company, Biscuit Home) for her feature in Architectural Digest covering her family's retreat in Bellville designed by the brilliant Miles Redd.
TREE SKIRT TRENDS.
As rug experts, we're understandably intrigued by Christmas tree skirt designs come this time of year. Remodilista rounded up some of what they think are the best. Take a look!
BEST OF THE BEST.
Attention all "architectural afficianados:" Architectural Digest just dropped its list of top talent in the architecture/design world. They apparently agonize over it, so take the time to admire the genius. Pictured above is Atelier AM.
TELEVISION EYE CANDY.
If you don't watch The Marvelous Mrs. Maisel for the storyline, hop on the bandwagon solely for the incredible production value and set design. If you need more convincing, the cast has a rendezvous in Paris this season.
Happy, happy holidays!
You cart is empty. Shop now