Modern gothic style has been around for quite some time, but what does the look entail? One of the most important aspects of modern gothic decor is texture. Texture—in drapery, tapestries, and upholstery —is vital in creating an atmospheric or spooky look. Gothic decor, then, usually includes rugs, tapestries, and fabrics with lots of fringing, tassels, textiles, and other eerie embellishments. Including different textures, such as velvet and cotton or wool and silk, can add to the look's appeal. But texture is just the starting point.
Modern Gothic vs. Victorian Gothic
One thing that's important to make clear is that the modern gothic and Victorian gothic styles are two very different things. How? Well, for starters, the modern gothic style tends to be more minimalistic and fluid. Creativity is an essential part of the modern gothic aesthetic of incorporating dark and spooky elements into décor. In contrast, the Victorian style adheres to historical accuracy.
Getting to Know Modern Gothic Style
A modern gothic style uses interior decoration and interior design to create a dark and somber feel. It's an especially fitting look in homes with lots of antique character or charm, as a modern gothic style can help to enhance these features.
In addition to texture, another defining feature of modern gothic decor is color. Rich colors such as black, midnight blue, deep green, and burgundy create a melancholy mood that's perfect for a gothic-inspired space. Accentuate these darker colors with gold, brass, and metallic finishes to add a touch of luxury.
When it comes to furniture, the modern gothic style has pieces with curves and ornate details. Think vintage armoires, carved wood bed frames, and velvet sofas, and don't forget the accessories! Candlesticks, mirrors, draped tapestries, dramatic plants, and chandeliers are perfect additions to a modern gothic space.
Origins of the Modern Gothic Style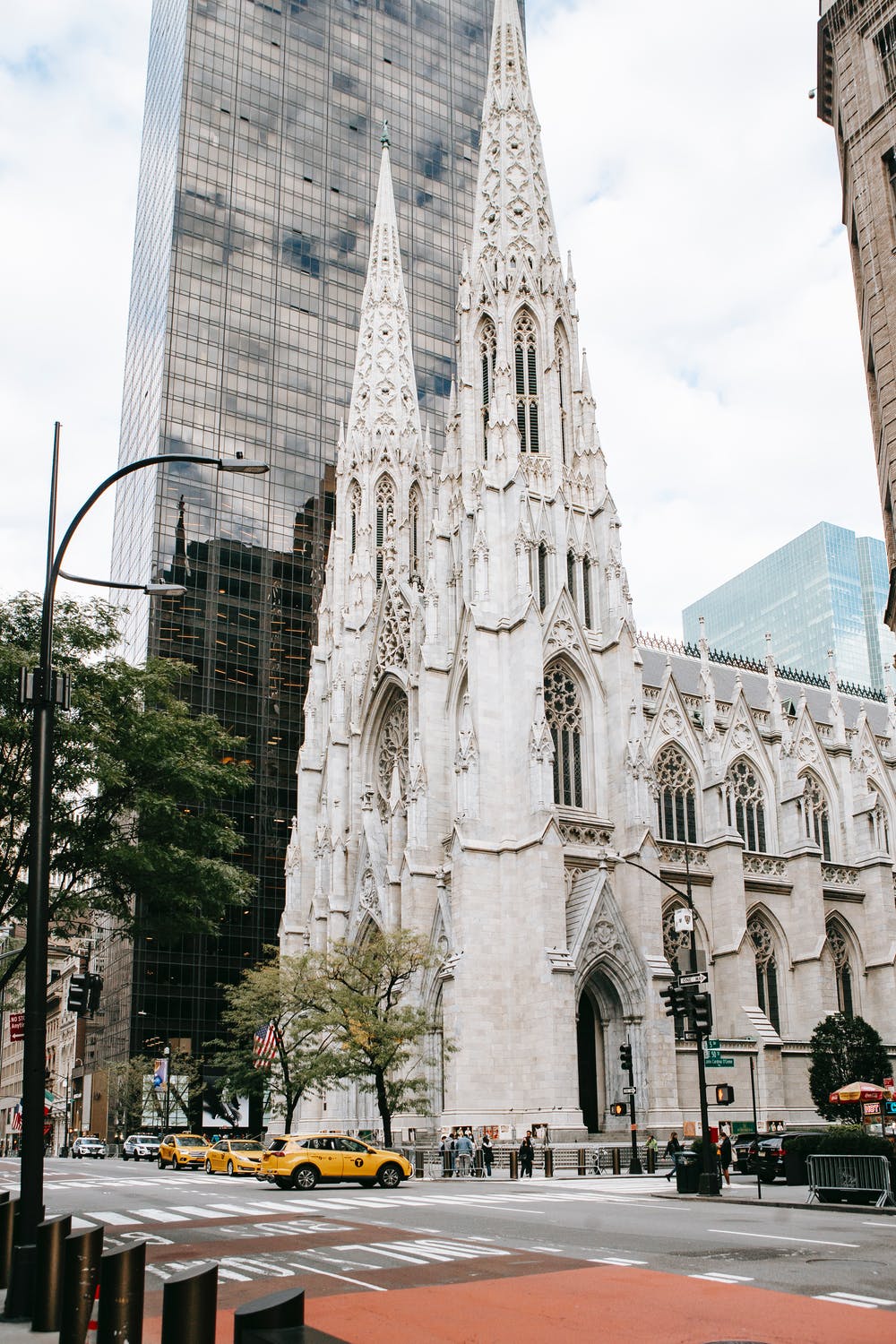 The modern gothic style originates from the Gothic movement of the late 18th century. At that time, there was a resurgence in interest in Gothic architecture, which had been popular during the Middle Ages. It was also a time when artists and writers were rebelling against the classical style that had been popular for centuries.
Then, in the early 20th century, Art Deco artists and designers borrowed elements from the Gothic style to create their unique look and old-world feel. It was around this time that the modern gothic style began to take shape.
Characteristics of the Modern Gothic Style
Gothic design is often characterized by dark colors, embellishments, moldings, and ornate details. It also tends to be less ornate than the Victorian gothic style, with less furniture and fewer accessories.
One of the critical features of the modern gothic style is its emphasis on light and shadow. This can be seen in the use of contrasting colors in rugs and tapestries to create drama and intrigue. Sconces are also popular in the modern gothic style, as they can add a touch of elegance and glam while also providing light that casts shadows on the wall.
Create a Modern Gothic Look With These Tips:
Use dark and rich colors

Add embellishments like greenery, ornate details, and other oddities

Emphasize light and shadow with black walls, gauzy drapes, rugs and tapestries with rich, deep color, etc.

Choose ornate and/or antique furniture to add a timeless look to your living space

Incorporate fabrics with intricate designs like damask
What Modern Gothic Decor Is Not
One common misconception about the modern gothic style is that it's entirely about being spooky or dark. While there are certainly some elements of darkness and the macabre involved, the modern gothic style is also about creating a unique and elegant look that stands out from the crowd.
Many people associate modern gothic style with Halloween, but as an aesthetic, there's certainly no reason to limit the look to that one time of year. You can use modern gothic elements in your home all year round to express yourself or to create an environment that feels out of time, lush, and luxurious.

The modern gothic style, then, isn't all about death and gloom. While it has its roots in the Gothic movement of the Victorian era, it has evolved to become its own unique style.
Is Modern Gothic Style For You?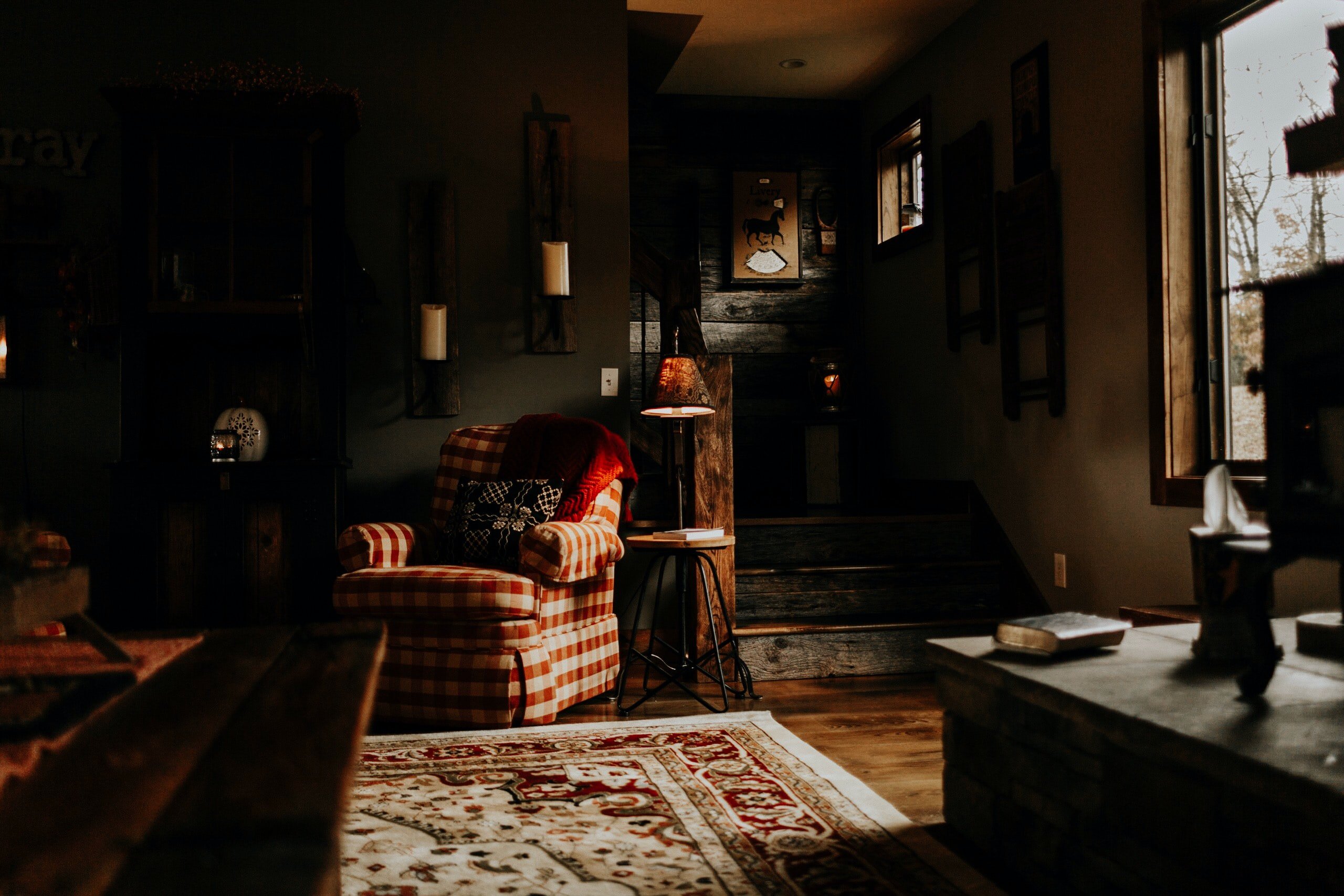 The modern gothic style has a lot of personalities and potential. If you're looking to add some personality and richness to your home, then the modern gothic style is worth considering.
One of the best things about the modern gothic style is that there are no rules. You can mix and match different elements to create a perfect look for you. Don't think "Halloween" as much as playing with darkness and light. You'll find you can readily incorporate modern gothic decor into your interior design in ways that are both dramatic and inviting.
At Matt Camron, we offer a wide variety of rugs and tapestries that can add serious gothic style to your home. The gothic decor is all about creating a dark and moody atmosphere, and our rugs and tapestries can make a statement. Check out our selection of rugs and tapestries. We have a wide selection of styles and designs, so you're sure to find something perfect for your home. Call us today at 713-528-2666 or e-mail info@mattcamron.com.
You cart is empty. Shop now