Khotan was a highly esteemed ancient center of rug design located in East Turkestan (today part of the Xinjiang region in Western China). The city of Khotan was a hub along the Silk Road for thousands of years and was the first place to cultivate silk outside of China. By the 18th and 19th centuries, Khotan — then considered a crossroads of civilizations — developed a finely detailed style of its own.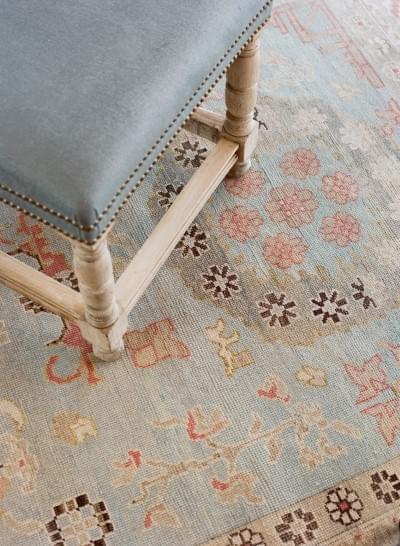 Today, antique khotan rugs are considered some of the most elegant and ornate on the market. The rugs produced in Khotan register as far more cosmopolitan than other East Turkestan rugs. Drawing from a unique proximity to both China and Persia, khotan rugs deftly blend Chinese and Persian motifs and design elements into a hybrid style. Therefor within khotan rugs, you'll find rich mixed palettes and a dance between contrasts. A prevailing use of lacquer reds and golden yellows pay homage to neighbors China and Turkey, while subtle pastels and earth-tones, like green and cream, fill out the field.

Khotan rugs tend to be long and somewhat narrow with an unmistakable glossy finish, from either wool or silk woven with asymmetrical knots. Commonly integrated into antique khotan rugs were grand medallions, ornate borders and depictions of pomegranates. A pomegranate in a khotan rug became a symbol for prosperity, with its branches fashioned into an exquisite geometric design. Some khotan rugs feature metallic threads. Fascinatingly, all Khotan rugs show stylistic modifications whenever the kingdom of Khotan transitioned from one dynasty to another, as it did so frequently.
Today, Khotan is referred to as an oasis of weaving because no other region in history blended varied perspectives and practices with such dexterity. Khotan rugs age beautifully owing to this timeless artistry and elegantly fit within an array of settings from sophisticated to eclectic.
Where are Khotan rugs from?
Antique Khotan rugs and carpets were produced in the oasis town of Eastern Turkestan, today part of the Xinjiang region in Western China.
This area has had a steady production of carpets since the 17th century, peaking in the 18th and 19th centuries. Khotan rugs and carpets tend to be geometric with abstract drawings with color palettes of rich colors to soft pastels.
Included Styles
Antique Khotan rugs and carpets were produced in the oasis town of Eastern Turkestan, today part of the Xinjiang region in Western China. This area has had a steady production of carpets since the 17th century, peaking in the 18th and 19th centuries. Khotan rugs and carpets tend to be geometric with abstract drawings with color palettes of rich colors to soft pastels.
(Other spelling: Kotan)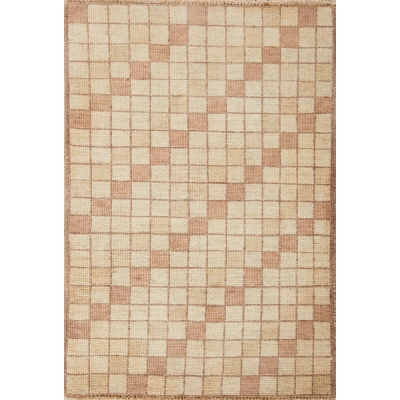 APY1064
Available for Custom Order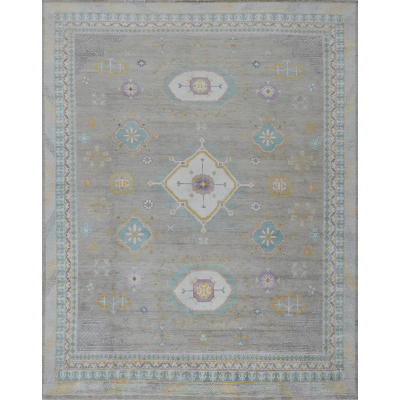 24175HC
12' 0'' x 15' 11''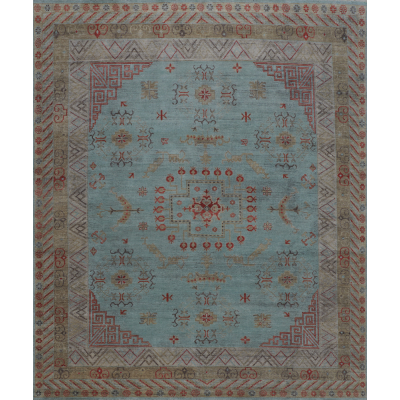 24174HC
12' 0'' x 15' 0''
You cart is empty. Shop now