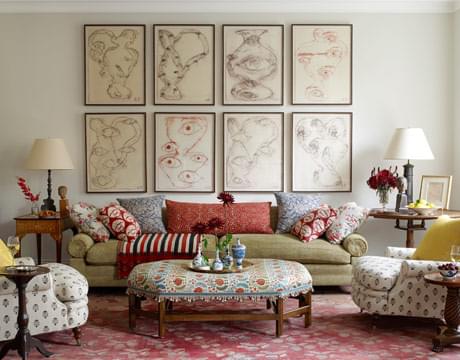 While some may argue for the kitchen, we at Matt Camron suggest that the living room is the heart of the home. Rugs undoubtedly serve as the anchor of this central room where so much time is spent in important ways — whether rapt in conversation or wrapped in a blanket with a good book. Each week we bring you the most inspiring spaces we happen to come across while doing our work of searching for the most exquisite rugs on the planet.
Take a look at this week's picks for living rooms we love.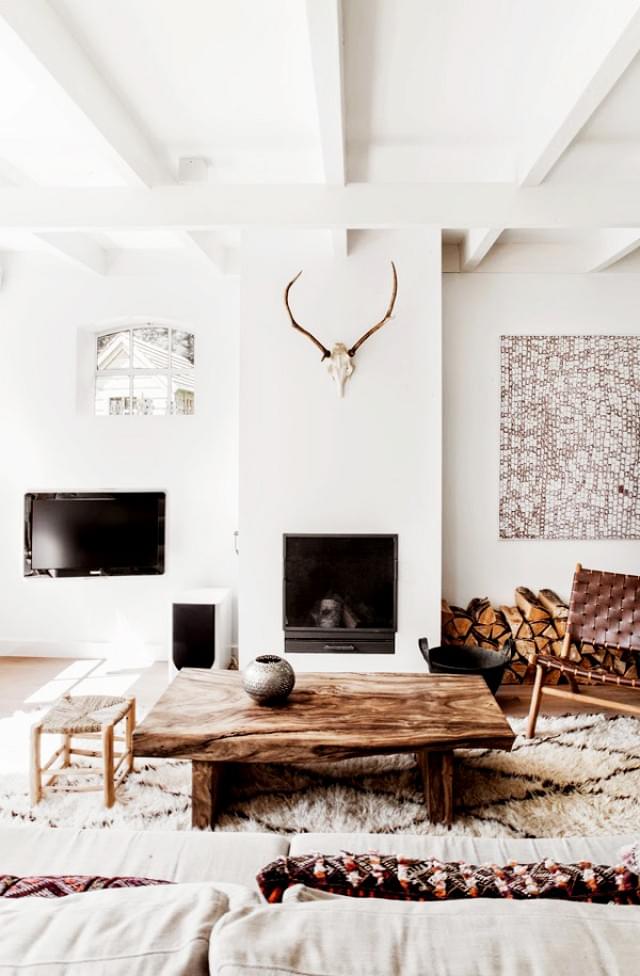 'Tis the season, so we naturally fell in love with this winter white living room captured for Domaine Home. Thanks to the meticulously white walls and ceilings and the plush Moroccan rug, we would happily spend some time here.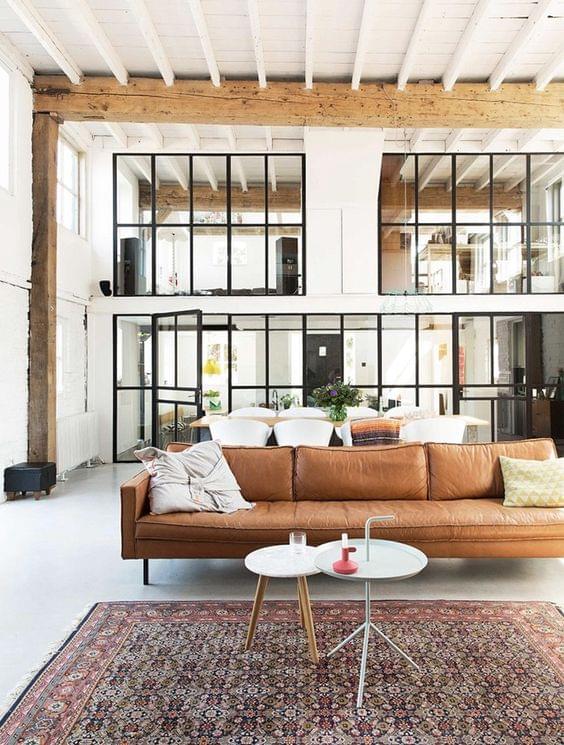 The right rug can really warm up an industrial space, which is why this living space caught our eye on Aestate.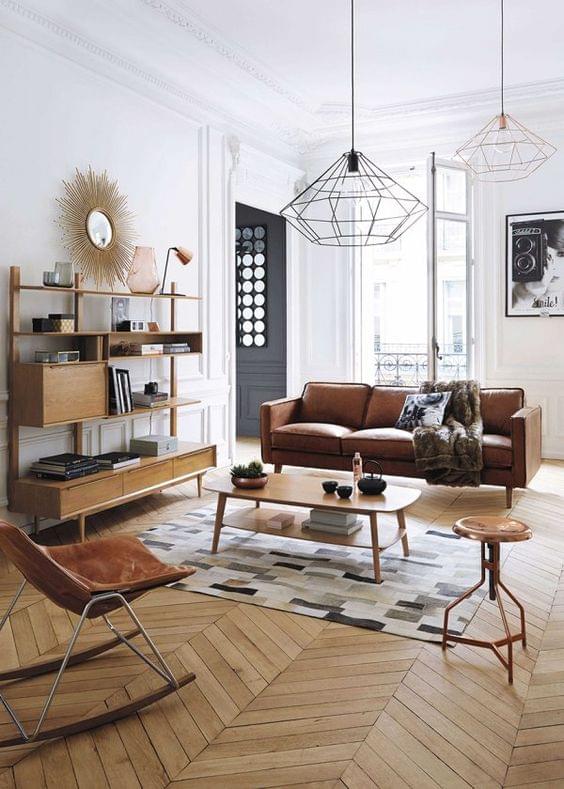 No one ever said that a rug had to be huge to earn a place in a living room. We love how this geometric rug was styled beneath the mid-century modern coffee table over at Maisons du Monde.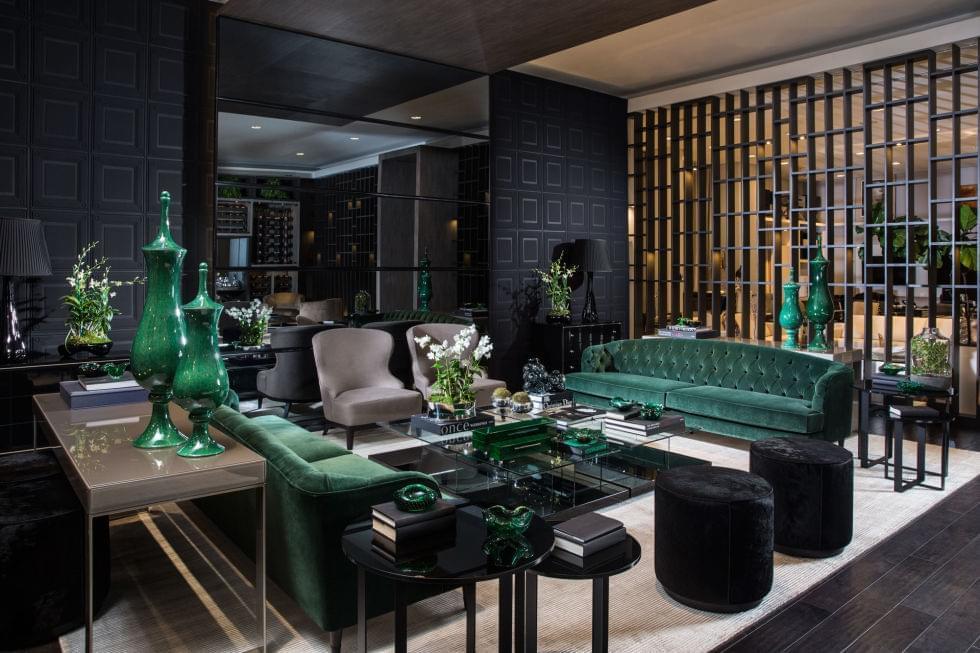 We're enthralled with the luxurious, sumptuous living space created for designer Tom Ford. Without overwhelming, a large-scale neutral rug serves as the foundation for the rich jewel-toned furniture that sits atop it.
This living room found on Elle Decor features a perfectly worn Persian rug, proving that there is beauty in imperfection. Never shy away from uniqueness.
Stay tuned for next week's picks.
You cart is empty. Shop now